• Agriculture • agritourism • AmByth Estate • Brittany App • Casa Festiva • City Farm SLO • couleur de la vie • Dallidet Adobe & Gardens • EVOO • farm tours; open farm days; san luis obispo county • Farm Trails • farmstead ed • Giving Tree Family Farm • Hambly Farms • Life Elements • must! charities • Nature's Neighbor • Nature'ss Touch Nursery & Harvest • olea farm • Shady Oaks Farm • Sierra Honey Farm • SLO CAL • the Great AGventure
Tourists and townies, community members and agricultural enthusiasts once again gathered to travel the SLO Co Farm Trail to tour, taste and learn. They came out in droves; excited, engaged, and interested to truly connect to our local agricultural experiences. The energy was amazing, the smiles were infectious, and as promised, the animals were adorable. This year a new event was added to kick-off the 2-day weekend, An Evening of agriCULTURE at Studio's on the Park. Their new exhibition, Farmstead, showcased agrarian art by fellow farmers, as well as the ever-talented local artist community. Over $4,500 was raised to infuse back...
---
• couleur de la vie • farmstead ed • fit for foodies • Hambly Farms • Kelpful • Locally Grown • Locally Made • Nature's Neighbor • Nature's Neighbor Radio Show • Nature'ss Touch Nursery & Harvest • olea farm • San Luis Obispo County • templeton hills beef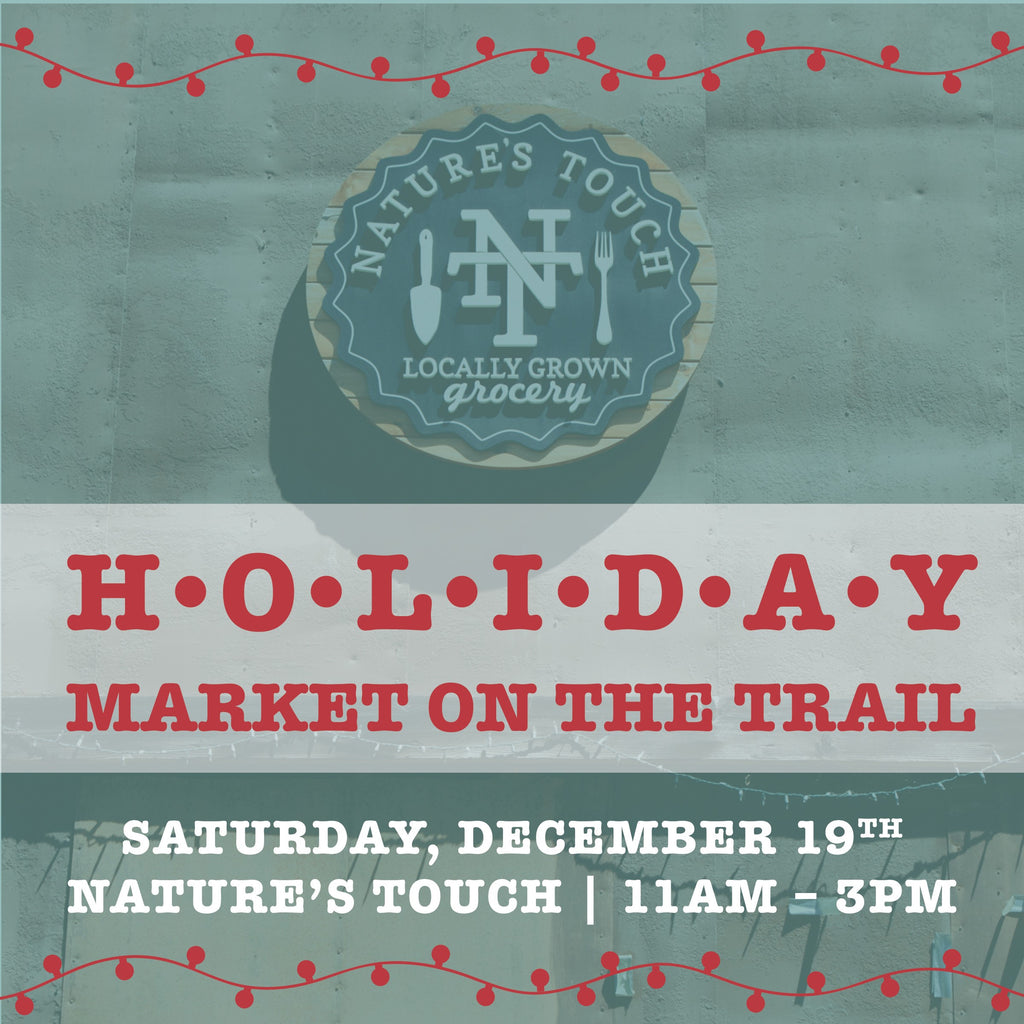 SHOP SMALL & SHOP LOCALTHIS HOLIDAY SEASON Now more than ever shopping local means saving local.We are all in this together and your continued support is what keeps us going. While we all might not be able to gather this year, we're making it easy to bring the farms to you with our Farm Trail Holiday Guide. The Farm Trail Holiday Guideis full of great local gift ideas from the farmers and purveyors along the trail. Check it out!
---
• Agriculture • agritourism • alpacas • Avila Valley Barn • Education • farm tours • farmstead ed • Giving Tree Family Farm • goats • Gopher Glen Apples • KPRL • Life Elements • Nature's Neighbor • Paso Robles • SLO Creek Farms • Travel Paso • windrose farm • Yvette Roman Photography